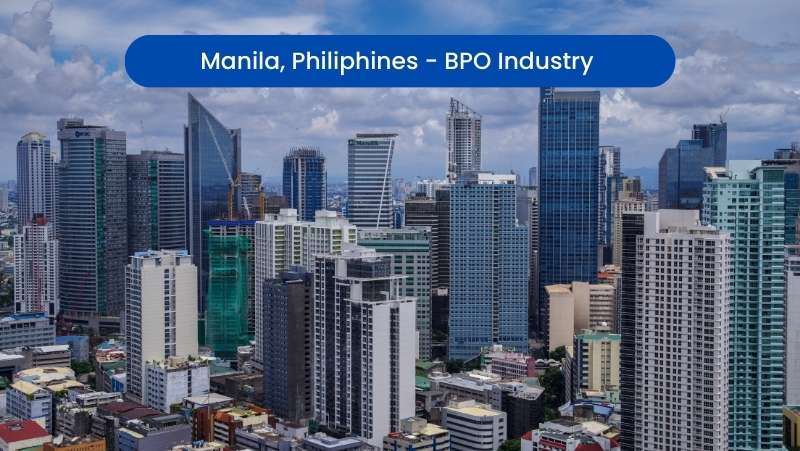 When it comes to deciding which outsourcing company to work with you might start noticing that many of them are based in the Philippines, and you might be wondering why this is.
The Philippines has become a world hub of BPO companies offering services including virtual assistance and call center operations. Due to decades of experience and a quick-learning, low-cost workforce on-hand, as well as a very supportive government that has seen the potential in providing the necessary infrastructure to grow the BPO industry, the Philippines has seen this industry become its top-ranking sector.
If you're looking into outsourcing, or simply want to find out more about it, then carry on reading to learn why focusing your search on the popular Philippines could be the best decision for your business.
What is BPO?
BPO, or Business Process Outsourcing, is the process of contracting out work that would otherwise have been done within the business. This can consist of many different aspects of work from marketing, finances, and web design, to general admin and call center support.
While, historically, BPO was the domain of manufacturing companies – as seen in the vast number of companies that manufacture physical products in places like China and India – since the advent of the Internet and the rapidly increased acceptance of remote working (in many aspects thanks to the pandemic), outsourcing admin and backend areas of your business is now a very normal reality for many people.
Why Do Companies Choose the Philippines For Their BPO Companies?
With an estimated 1.3 million people employed in the BPO sector in the Philippines and that number on the rise, there is a large workforce of experienced people ready to work for new or growing outsourcing companies. Here are our top 3 reasons you should choose the Philippines for your outsourcing requirements.
1.    Low-Cost
One of the biggest benefits of outsourcing to the Philippines is the low costs involved. The cost of living in the Philippines is lower compared to many Western countries, which means the wages are lower too. As such, the price you're charged for having an individual or a team assigned to your business will be less than if you were to outsource in America or the UK, for example.
2.    Years of Expertise
BPO companies in the Philippines have been operating for decades with a proven track record of happy clients. This expertise means that the infrastructure, with the support of the Government, is all in place for the services you require. You don't have to worry about data security, creating contracts, or figuring out scheduling (although, this will of course be tailored to your needs) – because of the decades of experience of those who run the BPO companies in the Philippines, this is all taken care of for you.
3.    Excellent Levels of Service
When you choose to outsource tasks in your business in particular customer-facing tasks, it's important to know that whoever is going to represent you is going to do it well. Filipinos are regarded as very friendly and helpful, as well as have a strong work ethic that makes them a great addition to your business.
Additionally, as many Filipinos learn English from a young age, from their parents or at school, they're fluent and highly capable of conversing in this language, if you choose.
Finally
Not only do you as a business get great benefits when you outsource to the Philippines – hard workers, expert levels of service, and cheaper costs – by doing so you're also supporting their economy and the people in it by providing stable work with stable pay. This increases the overall quality of life and allows for further progression in the country.