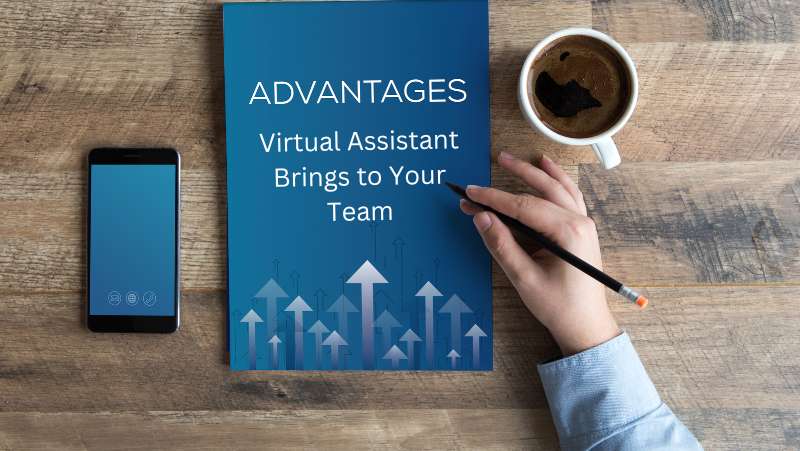 Virtual assistants deliver critical help for personal and professional needs. When your business starts to grow, the workload levels continue increasing. Unless you're prepared to hire internally, a VA can take pressure off your daily duties.
You don't need to manage that pressure alone.
Even large businesses look to the advantages a virtual assistant brings to the team in today's corporate climate. That's because the benefits that come from this relationship are an investment that delivers consistent dividends.
Here are some of the benefits that you could experience by hiring a virtual assistant today.
1. Talent Diversity
Do you have the best talent possible working for your team? Although you might have the high-quality local talent available, a virtual assistant delivers extra diversity.
When you complete the onboarding process, your new VA will thoroughly understand your business. There aren't geographical restrictions or educational requirements to get in the way of finding the best person.
With clear communication and instructions, a virtual assistant delivers invaluable expertise and perspective to each project.
Diversity isn't without a few challenges. Some professional communication could be misinterpreted, and some cultures could be less likely to speak up when they have a great idea. If you're proactive about these issues, the advantages of this investment can shine. [[1]]
2. Reduced Overhead
Labor costs are one of the biggest expenses that all businesses face. In some industries, this budgetary charge can be more than half of the overall costs. [[2]]
When you choose to hire a virtual assistant, your overhead costs can drop significantly. Not only are the hourly wages often less than what a local hire would require, but there are also benefits and office expenses that don't need to get paid out.
You can choose if your VA works as a full-time worker or a part-time helper. Since you won't be paying the traditional benefits to this worker, the cost-savings potential is an incredible advantage that shouldn't be ignored.
3. Better Workflows
Virtual assistants can help anyone create more freedom within their daily schedule. A VA can focus on crucial tasks like market research, email management, scheduling, or call answering to help you focus on your core responsibilities.
Some virtual assistants can help with transcription, web development, and content production. You'll want to verify that they're included before agreeing to anything since some platforms separate their most profitable services as a "premium" offering.
4. Improved Focus
As an entrepreneur or a small business owner, your time should focus on its core business functions. That means a virtual assistant can help you complete tasks you cannot do yourself or shouldn't be finishing solo.
You're used to wearing many hats and juggling tasks, but it doesn't need to be that way. You won't believe how much time becomes available when you delegate even routine chores from the to-do list to a virtual assistant.
If you're dealing with things that don't need your direct attention, it makes sense to take advantage of the benefits a virtual assistant offers today.
5. Enhanced Availability
We live in a global economy today. That means you need 24/7 availability to maximize your reach within your targeted demographics. [[3]]
The idea of having regular business hours is gone. Even a 12-hour day is too short for most industries.
When you need extra availability, a virtual assistant can deliver positive results. Whether this help comes from a different time zone or provides assistance during the holidays, you can get the coverage needed to meet your goals.
6. Predictable Costs
Virtual assistants work for a specific cost each month. Some prefer to use a flat-rate option, while others bill by the hour.
You can typically order time blocks for each choice so that you know what to expect with your expenses each month.
When this extra help comes with predictable pricing, you can adjust your rates or fees accordingly to ensure your margins remain the same. [[4]]
7. Productivity Improvements
Virtual assistants allow businesses to accomplish more work in less time. This benefit is especially useful for entrepreneurs, freelancers, and independent contractors who try to do everything by themselves. [[5]]
Instead of managing multiple tasks simultaneously, a talented virtual assistant provides more hours to get stuff done without going beyond what your budget can afford.
Even if you have existing work to complete, a VA can do the work for less so that you pocket the profits.
A virtual assistant delivers multiple advantages to your team, even if you're only a business of one. If you're feeling overwhelmed with your circumstances, it's time to find out if a VA can help you today.